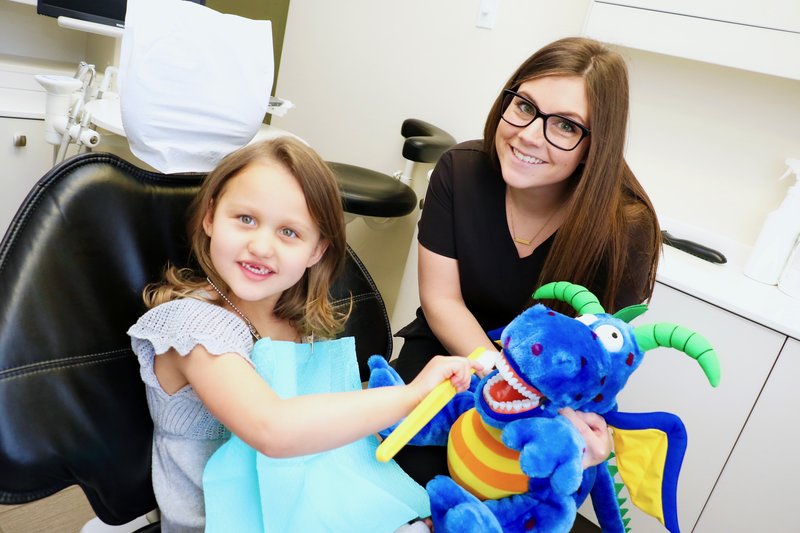 Child/Pediatric Dentistry
By using a method of tell-show-do, little patients are given the opportunity to learn, have fun and feel comfortable with dental procedures.
Happy Visit:
Happy visits start at the age of 1-2 years old. The purpose of a happy visit is to introduce new little patients to the dental clinic environment and do as much of a cleaning and check-up as they feel comfortable with. They come in and have their teeth counted, examined and polished. They are introduced to the chair that turns into a bed, go for a chair ride, see the space ship light and experience Mr. Slurpy. While instilling good at home dental hygiene habits, the children may get to meet Ali the alligator or Magi the dragon and brush their teeth. At the end of the appointment, each child picks their favorite prize and sticker from the prize drawer. The main goal is to familiarize them with the dental clinic, maintain a happy and fun environment and ensure good home dental habits.
Exams and dental cleanings:
Recall visits consist of the hygiene procedures as well as a dental examination. The hygiene team at Montrose Dental Care is passionate about their interactions with pediatric patients, striving to create a positive dental experience and children that love coming to the dentist.
The dental examination gives the dentist an opportunity to check for caries, monitor dental development, check the airway and discuss any concerns and possible solutions. This should be both a fun and informative appointment.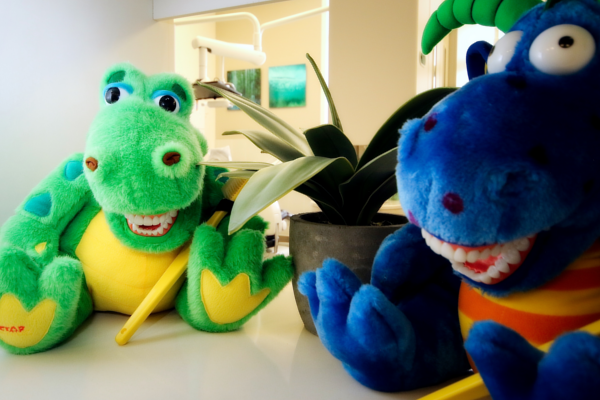 Interceptive Orthodontics:
Expansion, utility arches, holding arches, bracket orthodontics and growth guidance methods may be used in young patients help incept adherent growth and assist in the proper eruption of the permanent dentition. Many patients' orthodontic needs are treated in office by general dentist, Dr. Miranda. When required due to scope of practice or patient preference, a referral may also be sent to an Orthodontist.
Restorative Procedures:
By using a method of tell, show, do little patients are given the opportunity to learn about restorative procedures by touching and seeing, so there are no surprises here!
We understand that a visit to the dentist may not always be easy for some of our pediatric patients. To help ensure your child can still receive the oral care they need, while helping to ease their anxiety during treatment, our team is trained to help children stay as calm and comfortable as possible while in the dental chair.