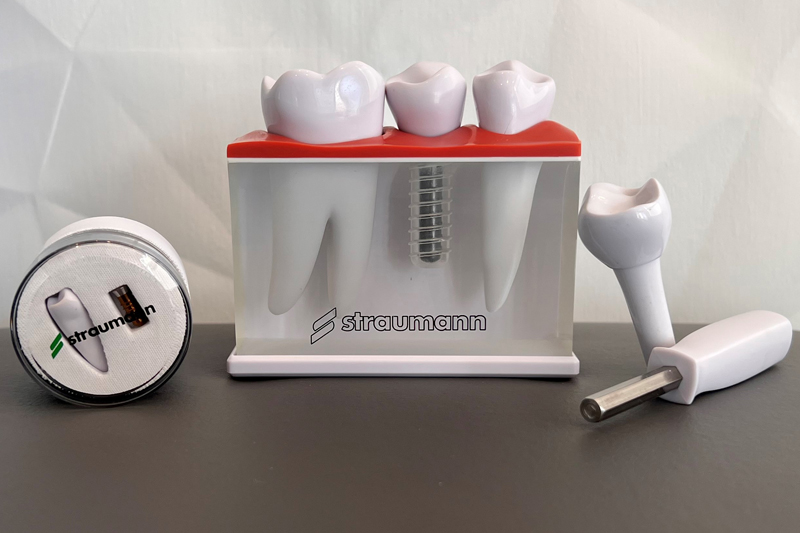 Dental Implants
Our office is proud to be a provider of the Straumann® Dental Implant System. A dental implant is used to replace the root of the missing tooth/teeth and support an artificial replacement crown.
The ability to place and restore dental implants is patient specific. A medical and dental history and full examination of the area is required to determine if implants are a good option. Dental implants maybe right for you if you are in good general health, have healthy gums and supporting tissue, and have enough bone to hold the implant. If bone or tissue has receded a bone or tissue graft may be required. Some cases may require a referral to a specialist.
Dr. Megan Lucht is the provider that places dental implants at Montrose Dental Care. Dr Megan has personally gone through the process of having a dental implant placed and is happy to answer questions about her experience.